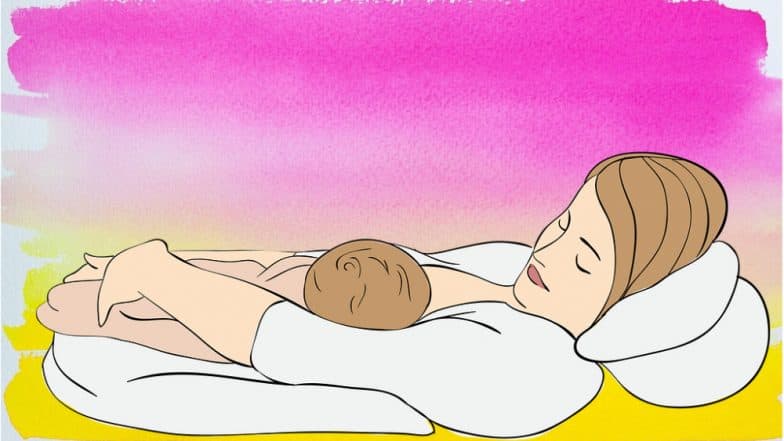 Becoming a mother for the first time is definitely the most special feeling for all mothers. Every newly turned mother would know the little joys of their child that give the biggest happiness. The child holding onto the fingers, their smile, their first words and many more things or rather each action of the newborn is a cherishable experience for the mother. And in order to embrace the motherhood very dearly, a mother wants to get herself a ring made from her own breast milk! Yes, a woman posted on Facebook and asked in a group about the shape of the ring that she should make for breastmilk jewellery!
As per the report in Mirror UK, a woman named Nicole posted on Facebook on how she wants to make a memory of her breastfeeding or rather her motherhood. She wants her breastmilk to be made into a piece of jewellery and keep it is a memoir. She also found three designs for the rings but she could not finalise on which one to make. And thus wanted some advice from the people of a ring shaming group on social media. Well, the idea just as weird as it sounds, also caused a stir on social media.
Nicole also seemed to be aware that her idea may not be welcomingly received by everyone and thus she also mentioned in her post, "I don't want opinions on the fact that its made with breastmilk, I'm only looking for opinions on the ring style." But people were not too impressed by her idea of embracing motherhood in a piece of jewellery. Most people replied that it was a gross idea. Someone wrote, "Just because you can, doesn't mean you should." Well, it is indeed a weird way to make a memoir of breastfeeding.
["source=latestly"]