Mumbai's famous dabbawalas have decided to join the world in celebrating the birth of Master Archie Mountbatten-Windsor, the firstborn of the Duke and the Duchess of Sussex — Prince Harry and Meghan Markle. The royal baby was born on May 6, and the tiffin makers' association went shopping for the baby on May 10.
The dabbawalas, who share a very special bond with the British Royal family, have decided to gift silverware to the baby boy. Notably, this is not the first time the association decided to extend their affection towards the royals. Even when the young couple got married, they sent special wedding gifts.
According to a Newsbytes report, Subhash Talekar, Spokesperson, Mumbai Dabbawalas Association, said they will gift Archie a typical Maharashtrian gift hamper comprising silver waist-band (kamarpatta), a pair of wristbands (toda) and a pair of anklets (wala).
The rationale behind the choice of gifts is grandparents gift these to their grandson at birth, as per Maharashtrian tradition.
Although, as Talekar says, the association of dabbawalas would have loved to present the auspicious gifts in gold, their fiscal constraint allowed for silver jewellery only. However, they believe that the thought behind the gesture was far more important than the monetary value of the gifts.
Interestingly, last year, when the Duke and Duchess of Sussex got married, the dabbawalas had distributed sweets to all patients and their kin at the Wadia Hospital and Tata Memorial Cancer Hospital.
They also shipped traditional Maharashtrian wedding attire all the way to England, which included a set of kurta and pyjama for the groom and a Nauvari saree for the bride, along with a headgear (pheta), sacred necklace (mangalsutra) and seven green bangles, which hold great symbolic relevance among Maharashtrians.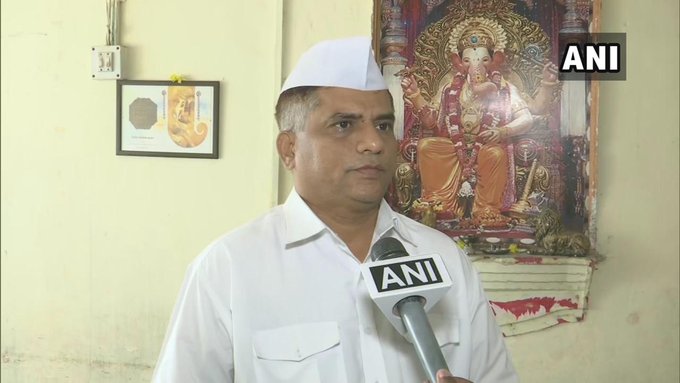 The gratitude and reverence for the British Royals among the dabbawalas started with two office-bearers of the association being sent an all-expense paid invitation to the wedding of Prince Charles to Camilla Parker Bowles in 2005.
The British Royal visited Mumbai back in 2003 when he was highly impressed with the efficiency of the service provided by the city's tiffin-carriers.
["source=moneycontrol"]