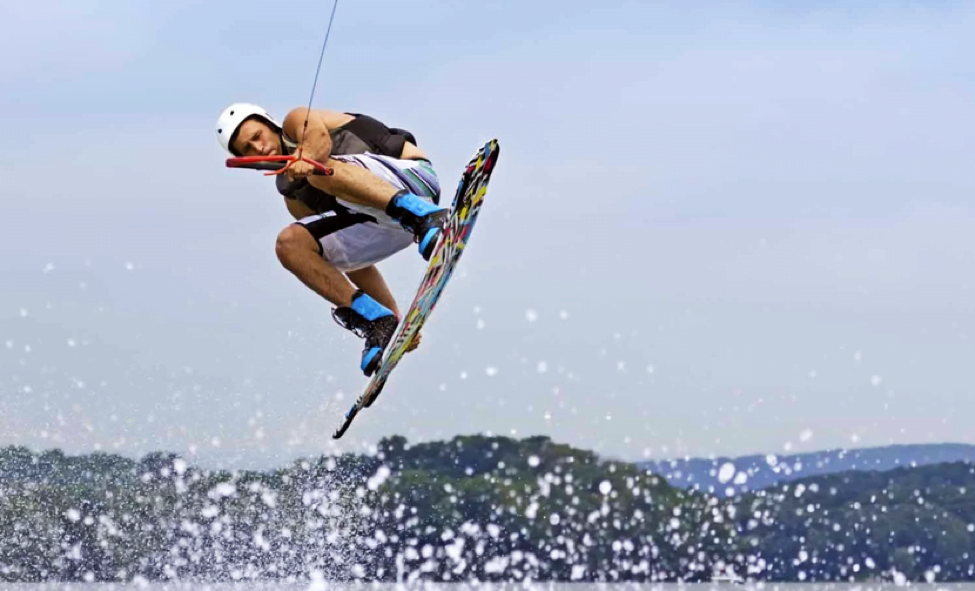 Kiteboarding is an alluring and exciting sport that attracts thousands of new hobbyists each month. While it is extremely fun and enjoyable, some people are put off by the air of perceived danger and risk that surrounds kitesurfing and never take the plunge to try and learn it. Any sport can be dangerous without proper training, but put yourself in the hands of a trained professional and risk is eliminated; kitesurfing is no exception to this rule. If you're looking to find the best kiteboarding lessons, look no further than Elite Watersports industry leading structured lesson approach!
Rigging Safety and Theory
The 1st step in our process is to establish a solid foundation with one of the most important basics of kiteboarding: rigging. Safety is paramount when it comes to enjoying kiteboarding and we'll teach you how to thoroughly utilize the eject system in case of emergency.
Advancing Kite Control
Being able to fly and control a kite is the most important part of kiteboarding, the kite is our bread and butter for control out there on the water. Our program involves starting out beginners in waist deep water, as jumping straight on the board can be intimidating and counter positive to our goals of learning. We progress you from two-handed flying to one-handed, which are both necessary to possess full control over your kite. In these steps we also prepare for adverse situations you could experience out on the water, such as losing your board in deep water! Having the tools and skills necessary to approach these situations will allow you to come out better on the other side.
Kiteboarding can be an intimidating sport to start learning, but the payoff is immense; you won't find a more exhilarating water sport out there!
This post was written by Aaron McClearnon, Owner of Elite Watersports. At Elite Watersports, We strive to provide exceptional service and genuine interactions with those interested in wakeboarding lessons. We hold dear our passion for being out on the water and maintain this as our foundation for all business practices.