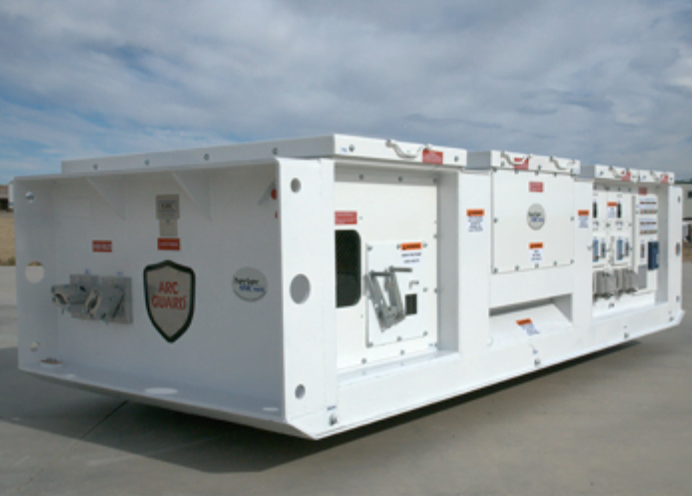 In standard operating procedures with underground electrical equipment, there need to be safeguards in place. Most underground electrical equipment comes with some form of fault checking or protective device that can interrupt the flow of fault current. Our guards are a crucial piece of technology that can offer a full interruption of short-circuiting and short time to withstand tests. The interruption test with fault guards on these devices can offer inclusion for fault energy dissipation throughout the power grid. If an arc is generated within the power circuit breaker, it can be cooled and properly interrupted, and extinguished in the breaker design.
Even though a variety of electrical equipment does come with safeguards in place, arc dissipation can be important when managing ongoing safety in your mine site. During a bolted fault, for example, the fault location might not always trip with a typical electrical safeguard, with an arc guard in place it's possible to properly reinforce and vent electrical energy preventing problems.
Minimal and gassing of arc byproducts remains contained in the electrical equipment and this is verified by interruption tests. All of the electrical energy will be extinguished by the breaker and these levels of our protection can protect minors throughout the back, sides, and front of the equipment. Arc guards are extremely important in mining and the latest arc guard technology has been properly tested to offer the finest in production standards.
If you are interested in learning more about ARC guards for your production and daily use, contact us today.
This post was written by Justin Tidd, Director at https://beckersmcusa.com/. For nearly half a century, Becker Mining has been at the forefront of mining electrical companies. Becker/SMC is the industry's leader in increasingly more sophisticated electrical control systems. Most of the major innovations, design features, and specialized electrical components have been developed by Becker/SMC.