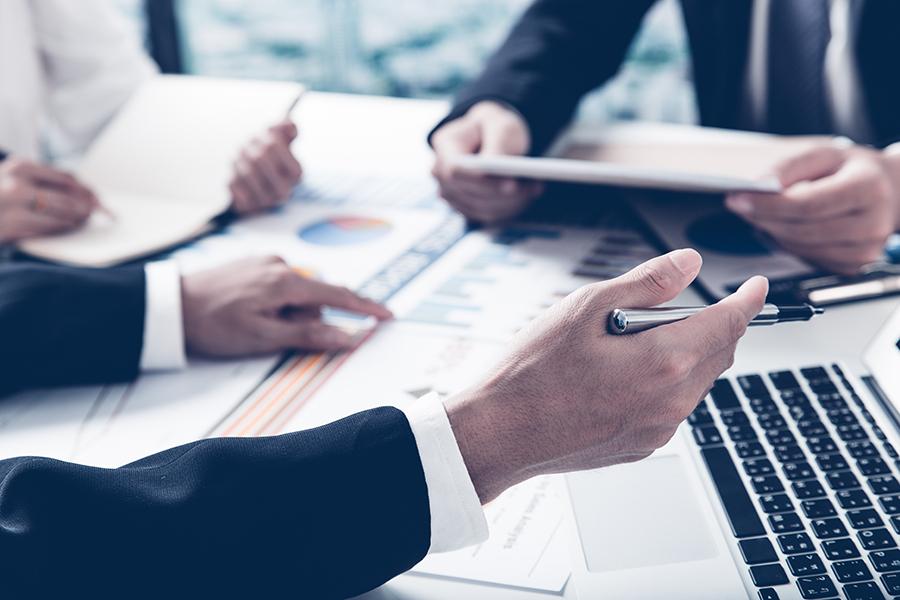 As an Ultra High Net Worth Individual (UHNI), it's imperative to be extra cautious while hiring an investment advisor.
Imagine going to a desert and standing on top of a sand dune. Surrounded by dunes – each indistinguishable from the other – we realise it's ridiculously easy to get lost here. The wind makes it impossible to trace back our own footsteps. In the heat and desolation, we might be reminded of our primal past and our childhood fears of being lost and alone. But with a guide beside us, we begin to enjoy the splendor of the same unforgiving desert. We are rest assured that he will navigate this terrain and lead us to hidden oases.
Come to think of it, the role of the true financial advisor is like that of the desert guide. The terrain of the markets can be terrifying. Winds of change sweep across the market constantly. Like sand dunes, financial instruments can become indistinguishable from one another. We may think we know the path to the oasis of profit, but we don't have the expertise to differentiate between an oasis and a mirage. But with an able and trustworthy financial advisor to guide us, we can breathe easy and enjoy this rugged journey.
Needless to say, it's important to hire a proficient guide before stepping into the desert. Most UHNIs reach this point when they realise that they can no longer manage their quantum of wealth without overburdening themselves or getting distracted from their career goals. If you have reached this point yourself, then you might want to ask any potential investment advisor the following questions:
1. Does he/ she have a conflict of interest?
Let's get the obvious out of the way. The run-of-the-mill wealth manager who caters to retail investors is paid to push products that fetch his employer the best returns. He, therefore, is incentivised to downplay the risks in such products while exaggerating its benefits.
Contrast this with a model where the investment advisor recommends products that are fully aligned with your risk appetite and cash flow needs. In this scenario, he gets absolutely no commission for selling these products.
2. How does he/ she align the employer's needs with yours?
This question is more about the organisation that the advisor represents. Supplementary questions here can be as follows: » What values does the organisation stand for?
» Can you get an in-person testimonial from another client whose profile is similar to yours?
» Do his incentives depend on how much business you give him/ her or how satisfied you are with the overall portfolio management?
» Can you get a cost break-up for his services so that you are assured of zero hidden costs?
» How many clients does a typical investment advisor in his organisation handle? If you make a request, what's the turnaround time?
3. How many dimensions does he/ she have?
Some investment advisors are single-trick ponies. They might be masters of the stock market, but have little clue in managing other parts of your portfolio. But an all-rounder investment advisor can additionally manage your real estate, succession planning and philanthropic activities. Unconventional asset classes such as bullion, jewellery, antiques and artworks will also be familiar to them.
Besides, do they have the resources to take care of the nitty-gritty? Filing tax returns and tracking dividend payments might be petty tasks, but they need to be done in a timely and efficient manner.
4. How many market cycles have they seen?
There is no substitute for experience. You want to hand over your ship to the captain who has weathered a storm or two. Your investment advisor should have experienced the pangs of the bear run as well as cautiously galloped during the bull run. The ability to quickly restructure a portfolio should be an important part of his resume.
5. How will they identify your most pressing and unique needs?
Contrary to popular opinion, UHNIs don't fantasise about quadrupling their wealth all the time. As an UHNI, you are probably keener to preserve your time and energy to pursue your own goals. You would also value your reputation above returns, which means your investment portfolio must be congruent with your inner values. Needless to say, your needs will not be served by an advisor who calls only when he has a new product to sell.
An ideal investment advisor takes the time to know you. He will be acutely aware of your pain points and your personality. The number of times he contacts you will be neither more nor less than you desire. And he will never approach you with a product that will make you roll your eyes.
6. How will he/ she help you draft a long-term vision for your wealth?
The rookie investment advisor is bracing for the next quarter. The experienced investment advisor, on the other hand, looks at wealth as one part of the legacy that you will bequeath to the next generation. Your personal milestones – child's graduation, wedding, the arrival of a new-born and so on – will feature in his financial plan. In short, the portfolio he builds for you will reflect your life.
7. Does he/ she have the courage to disagree with you?
You don't want a Yes Man. You deserve an advisor who will tell you when you are being too reckless or too cautious. A true investment advisor would have created a relationship of deep trust, which makes disagreements possible and productive.
As an UHNI, you must have spent a lifetime cultivating various aspects of your overall personality. A true investment advisor will help you build various aspects of your financial personality. His job is to help you grow your wealth. While doing so, he will also help you leverage wealth to maximise benefits to society, family and your core inner self.
["source-fobes"]