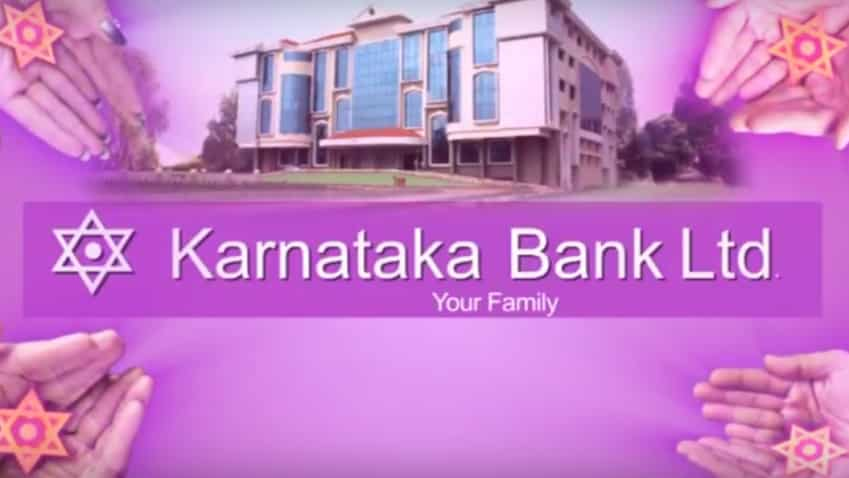 A new wave is being seen in the private banking system in India. Currently, there are biggies like HDFC Bank, ICICI Bank, Axis Bank, Kotak Mahindra Bank and some others which have managed to inordinately sway the banking system with their strongly performing portfolio, consistent uptrend in credit growth, stable gross NPAs and earnings. But now, Chokkalingam G, Founder and Managing Director at Equinomics says that the banking penetration in the urban centers has almost peaked out post–demonetization as well as after the government started transferring subsidies directly into the beneficiaries' banking accounts. A vast majority of the urban people already have banking accounts. That said, he made a revelation and that was all about the Karnataka Bank. He said that this lender has now emerged as one of the 'high conviction' stocks. On Wednesday, Karnataka Bank shares finished at Rs 131.30 per piece slightly up by 0.77% on Sensex.
As per Equinomics, the first set of new private sectors banks (NPSBs) like HDFC Bank, ICICI Bank and Kotak Bank, despite robust industry credit growth on a smaller base and their own outstanding organic growth, opted for acquisition of Old Private Sector Banks (OPSBs) like Bank of Madura, Bank of Rajasthan, Vysya Bank (which became ING Vysya later and then got merged with Kotak Bank) and Lord Krishna Bank, etc. Other smaller private banks like Centurion Bank and Bank of Punjab were also acquired by NPSBs.
With this, Chokkalingam says, "Our firm belief is that in the long term, this second set of NPSBs may also opt for such inorganic route to grow. Added advantage is that most of these new private banks command huge valuation on the markets while OPSBs like Karnataka Bank trades at discount to adjusted book value. In such a possible situation, we expect the valuation multiple of Karnataka Bank to improve substantially."
Further, the Equinomics founder mentioned that, Karnataka Bank has posted much superior performance as compared to Karur Vysya Bank (KVB) and Lakshmi Vilas Bank (LVB), but it trades at 20% discount to its adjusted book value. Karnataka Bank trades at mere 0.8 times adjusted book value (ABV).
While the net NPA of Karnataka Bank stands at 3.00%, the same is 4.99% for KVB and 7.64% for LVB. Meanwhile, year-on-year credit growth for LVB is -4.4% and for KVB it is mere 6.50%, while it stands at 17% for Karnataka Bank. Also the  business size of the Karnataka Bank has touched Rs.1,17,102 crore as on 31-12-2019 which is 100% higher than that of LVB and marginally higher than KVB's.
Chokkalingam  says, "As compared to both Karur Vysya Bank and Lakshmi Vilas Bank, Karnataka Bank trades at steep discount to its adjusted book value despite having superior operational performance in terms of Net NPA, Advance growth and business size. We continue to firmly believe that this aberration in the comparative valuations would be corrected in the medium to long terms."
Hence, Equinomics has set a price target of Rs 185 on Karnataka Bank.
["source=zeebiz"]